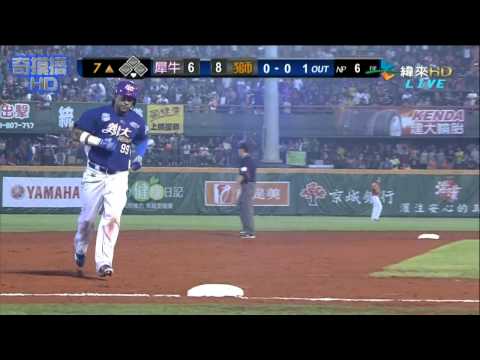 1 tag
Your Friends' Stats for September 2005
(based on number of check-ins, top 25 results only) John C. (70) janelle g. (54) Dens C. (33) youngna p. (22) Krucoff .. (16) Randy K. (12) Lockhart S. (6) jake d. (6) Elizabeth S. (1) Dannielle R. (1) Kate L. (1)
All My Dodgeball Checkins, September 2005
YOUR CHECK-INS (6) Sat. Sep. 24 Lotus Lounge  10:38 PM Fri. Sep. 23 Verlaine  11:40 PM Thu. Sep. 22 Rhone  10:21 PM Tue. Sep. 20 The Magician  8:43 PM Fri. Sep. 9 Yankee Stadium  7:03 PM Tue. Sep. 6 Pegu Club  11:22 PM
The man who trademarked 'Harbowl' a year ago,... →
harryh: Eh, I'm perfectly ok with this. The idea that some random dude, just by virtue of being first to the copyright office, should be able to have sole control of a slogan based on someone else's name + accomplishments is pretty absurd on it's face. its not it's. 
2 tags
Are These Your 2014 Sochi Medals--That Stack?
therings: No official design has been announced by mother Russia, but TheRings stumbled upon this gem of an image today while stalking the Sochi mascots on tumblr (Team Hare). Could this sketch and design proposal be the 2014 Olympic medals? Guys…they're stack-able, because that's so incredibly important. The Winter Olympics ladies and gentlemen. The Winter Olympics…
Here Are 70 Restaurants That Remained Closed One... →
baddeal: Kudos to Eater for this fine piece of public service journalism, and for reminding us that while Sandy devastated the Northeastern United States over a month ago, many good places to eat still haven't gotten back on their feet. 
"Somebody punched me in the head and I yelled up, "I don't know which one of you..."
– This was the best thing I read today. (via alexbalk) Bill Fitch is a god. 
rickwebb's tumblrmajig: Disposable Brands →
rickwebb: I was walking through Terminal 2 at SFO this morning, looking all the bright shiny new stores and their tenants. It occurred to me that most of them were companies, "chains," I had never heard of. There were one or two exceptions - I think Mango was in there - but by and large the stores were… For the record, I fucking LOVE Lark Creek Grill. (Only Deep Blue beats it for...
My meth story is up now at EATER!!! →
6h057:
1 tag
`Burger Bloodbath' Tickets Will Cost $150 →
pricehike: Ben Leventhal, who hosts a pretty rad `Burger Bloodbath' every year in the Hamptons, has hiked the price of the competitive meatfest to $150pp, up 20% from 2011's price of $125. There are a limited number of friends and family tickets currently being sold for $100.  Related: Leventhal is calling it the (Montauk) Superburger this year. Public tickets will go on sale next week...
The $200 Eater Exclusive at Danny Meyer's North... →
baddeal: Eater Exclusives is hosting its second, well, "exclusive" dinner at Danny Meyer's North End Grill. The $200 per person ticket price includes wine pairings, tax, tip, and a fine four-course meal cooked by chef Floyd Cardoz. We're big fans of all-inclusive "real cost" pricing here at The Bad Deal, so Meyer and crew is already off to good start.  Recall that the first Eater Exclusive...
Voyager 1 Space Probe Entering Interstellar Space →
movingsideways: Very cool. Also, let me use this as a chance to urge you to read 2312 by Kim Stanley Robinson. Great, thoughtful, scientific, intellectual sc-fi.  New KSR! How the hell did I miss this? #ordered
29 sample sales to carry you through the end of... →
sarazucker: bookmark'd.
U.S. Equestrian Team Horses FedEx'd to London.... →
therings: It also answers an age old question: Yes, you can in fact FedEx anything, including your Olympic Horse.
The Rings: The 2008 Olympic Gymnastics Team: Where... →
therings: Photo Via NBC Olympics The youngsters of the USA won team Gold at last October's World Gymnastics Championships in Tokyo. They did it without their 2008 veterans, Alicia Sacramone who suffered a torn achillies and Shawn Johnson who was not quite ready, as well as Chellsie Memmel, who…
2 tags
EATER PART 2 →
joebeefmtl: Strictly our opinions and our lips flapping in the wind!
"Maybe that's what I should be when I grow up—a professional medal getter!"
– The only useful thing Luke from Modern Family has ever said. There's a word for that, son, it's called OLYMPIAN. (via therings) THERINGS is on fire, people.
chompchump: It would be crazy to say that Keith McNally is going to open a New York restaurant in 2012. Or that Joe Bastianich is looking for a Manhattan location for Mozza. So I won't say either of those things. Stop everything. ChompChump is BACK. 
1 tag
2 tags
1 tag
1 tag
1 tag
Google Maps Getting Rid of Inaccurate Nabe Names →
theawl: spiegelman: This is a proud, proud moment. THIS IS SOME LIVE AT FIVE ON YOUR SIDE SHIT PEOPLE!!!
HEY GIRL. Sorry I've been away. Wanna do dinner?...
pricehike: The Price Hike is back.  FINALLY.
My cabbie nearly ran over Jeffrey Chodorow just...
chrismohney: so conflicted Chronicles of El Chod.
24 Postcards from the Restaurants of Old New York →
An Oral-ish History of the First-Ever Live...
Yesterday morning, a Twitterbot tweeted at me that Sunday marked my five-year anniversary on Twitter. Seems I signed up for the service on February 25, 2007. Why did I sign up for Twitter on that day? So I could "live-Tweet" the occasion for Defamer, Gawker Media's Hollywood blog, edited at that time by the genius who invented the Oscars liveblog, Mark Lisanti (now of...
Where to Drink Coffee in New York City Right Now -... →
alittlespace: astorytold: Thanks to my new Tumblr button, I find posting so much easier!!!! Where to go whenever I'm looking for a good cup of Joe! The Bookmarklet in action!
2 tags
Bijan Sabet: My partner, Mo →
bijan: I first met Mo about 5 years ago. I'm pretty sure it was Santo that made the initial intro. He was working at IAC at the time, and I really enjoyed meeting him. His energy, passion and opinions about the world of media and technology left a mark with me. We stayed in touch and a few… MOMOVERSE! Congrats.
3 tags
Parmville! How Mario Carbone and Rich Torrisi Made... →
fek: "Glad to hear that it sounds like these guys are embracing the douchebags they really are. (Actually, just Mario)," wrote one anonymous commenter on Eater, a line that had the trio cracking up. "Mario is actually a pretty decent guy …" countered Guest #3. Mr. Torrisi looked at the floor, unsuccessfully suppressing a grin, while Mr. Carbone shrugged. "… compared to Rich, at least." At...
Rise If You Must: The True Story of Andrew Krucoff →
johncarney: From: krucoffa@yahoo.com To: admin@maccers.org Cc: Date: Fri, 23 Jan 2004 12:36:10 -0400 Subject: Young Manhattanite Interview Hi, we briefly met last night but I think I was too drunk to form words. Sorry about that, slurring lacks a certain charm. Somewhere in my incoherence I mentioned an interview project I'm doing with Gothamist. Think absurd NY-centric version of VF's...